[box style="1 or 2″]


I would like to personally welcome you to our website. Turquoise is a Canadian company based in Montreal, Quebec. We develop solutions by merging science with practical knowledge of the energy, environmental and aerospace industries.
Since our incorporation in 2005, we have been working hard to develop creative solutions to meet our clients' needs. For us, innovation is not just a buzzword. It's simply the reason of our existence. Our involvement in multiple sectors enables us to move ideas and creative concepts from one industry to another. For example, our R&D efforts during the last few years were focused on developing products and services for the solar energy sector using the unique vantage point of satellites. We are very pleased with the validation results of our technology and we recently launched Sunmetrix, a web-based service, to commercialize our technology.
Whether you are interested in the renewable energy or space industries, Turquoise is here to help you. Please visit our website regularly and tell us about what you would like to see on this website.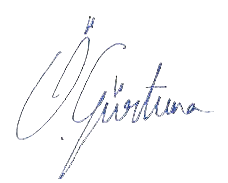 Sincerely,
Ozgur Gurtuna, Ph.D.
President
[/box]
[member name="Ozgur Gurtuna" role="President"]
Ozgur is the founder and president of Turquoise Technology Solutions Inc. He is also a part-time faculty member at the International Space University. He obtained his Ph.D in Operations Research from the joint Ph.D. program in Montreal (administered by Concordia, HEC, McGill and UQAM). He has more than 10 years of strategic consulting experience in the space industry, including experience as a project manager.[/member]